This page is about me, TheKnight, so I guess you are either curious to know more about me, or are really, really bored and couldn't log in to the Dooyoo web site.
I suppose the first thing is to provide a picture of myself. Somehow appearances are still important even on the internet. The picture below is of myself (the one with the beard) and my (now) Ex-wife (the prettier one, without facial hair).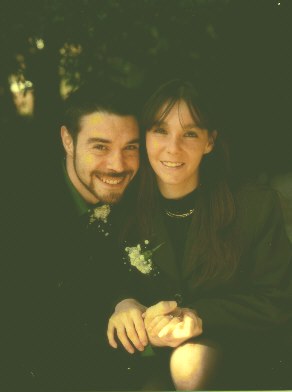 I live in London, I am self-employed, working from home for clients all over the world. I am titled an 'Internet Marketing Consultant', which means that I get hired to make sure that people actually come to visit the web sites of my clients.
I am separated from my wife and 3 daughters, but not yet used to being single again after 12 years of being a family man.
If you are still curious then I can offer the folowing information:
Otherwise, please take a look at the other pages available from the menu on the right.