My interests are many and varied.
Among them, I am an editor at dmoz.org - The Open Directory project, a moderator at several forums for professional webmasters, and make a few web sites just for fun (like this one).
Naturally I also enjoy writing at Dooyoo, and even previously wrote at the American opinions site, Epinions.com .
I'll be adding more about more of my interests as time allows over the coming days or weeks.
In the meantime, here's a few pictures of me with some of the people from the Opinionated Community forums.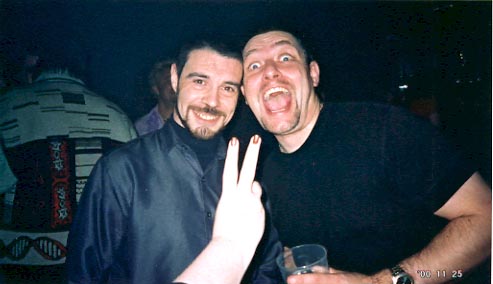 Above is myself with Slim Lee (aka Rottweiler puppy) at the Nottingham OpCom meet. Lee seems awfully happy to see me, but I think that's because I'd just bought everyone a tequilla.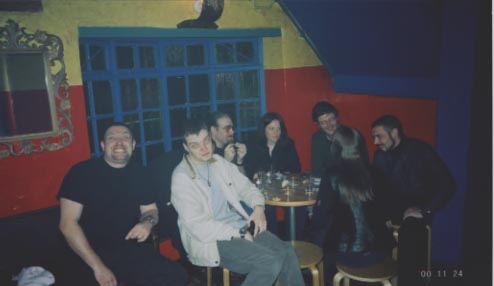 Again at the Nottingham meeting of OpCom folks, seen here in various states of inebriation from mild to 'totally Rottied'. From left to right we have Rotty, triplecthegame, Andy (other half to Morgie), Smoif, Kensplace, the back of ThanatosZane, and finally, yours truly.